Potion Making at The Wands and Wizard Exploratorium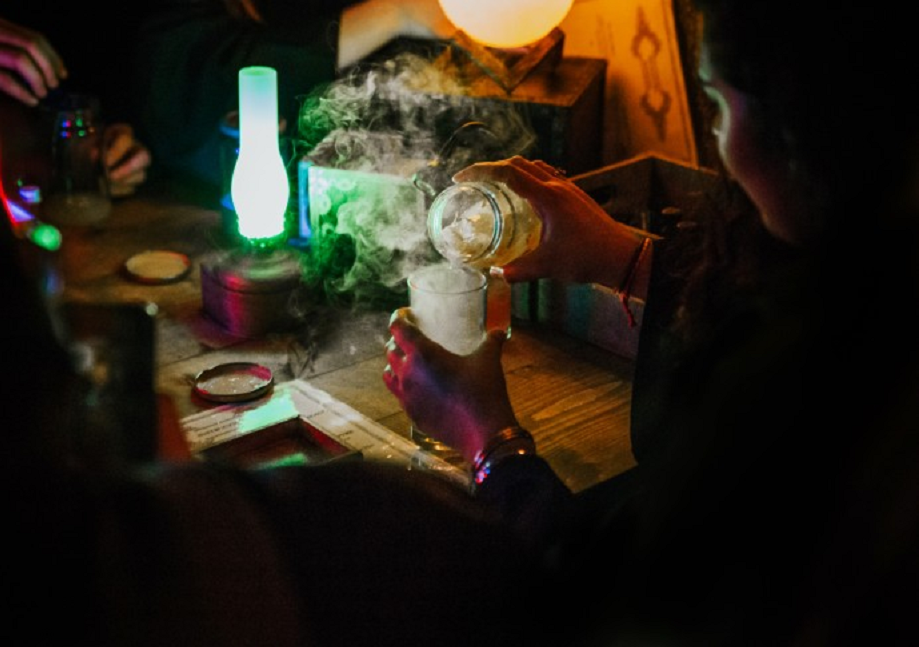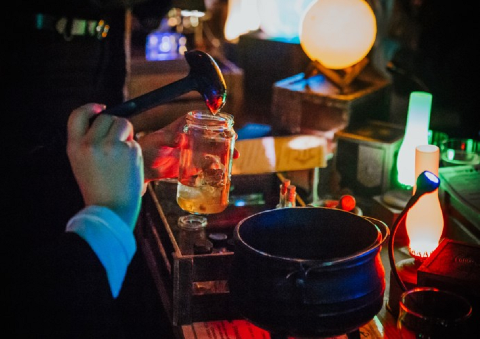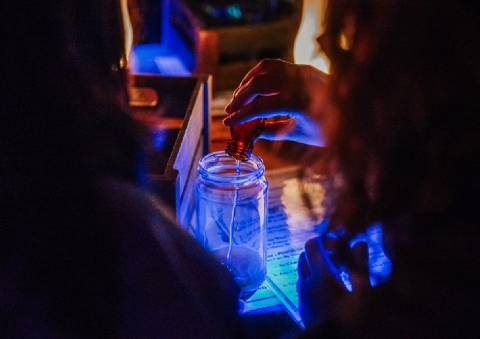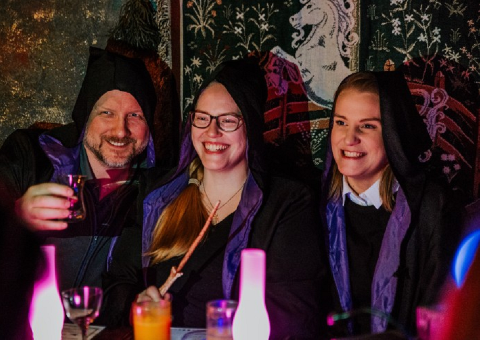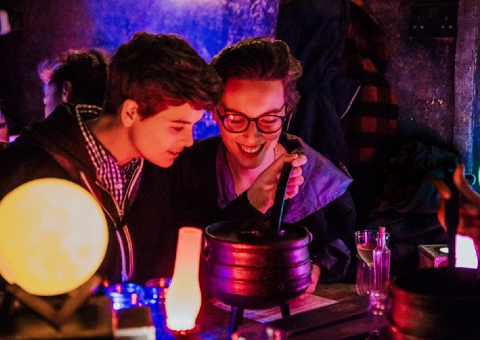 Duration: 105 Minutes (approx.)
Location: London
Product code: PXNMV8
***PLEASE NOTE
Months of operation: January to November
Days of Operation: Wednesday to Sunday
When booking, please choose the date within the months/days of operation.
In "Preferred time section", please choose your preferred start time among the options below:
- Wed: 7:30 PM, 7:45 PM, 9:30 PM
- Thu: 5:30 PM, 5:45 PM, 7:30 PM, 7:45 PM, 9:30 PM
- Fri: 6 PM, 6:15 PM, 8 PM, 8:15 PM
- Sat: 3:45 PM, 4 PM, 5:30 PM, 5:45 PM, 6 PM, 7:30 PM, 7:45 PM, 8 PM, 9:30 PM
- Sun: 6:30 PM, 6:45 PM, 8:30 PM
This potion making experience is a friendly immersive class where you step into the imagined worlds of your childhood through molecular mixology, science and technology.
After receiving a technology-filled magic wand, you cast a pouring spell with your wand to receive a welcome drink from the maw of a magical creature. Your wand is the key to interacting with the space around you!
You are then seated at a magic wand-interactive work station where you brew two molecular cocktails, each of which have different properties and effects.